KENZO×H&M
I summarized KENZO × H&M collaborated items that were released in the limited store and online shop on November 3rd and some items were sold out immediately.
The fun of KENZO × H&M collaboration is coordinating the pattern on pattern.
The designers came to Japan on the release day. They shop in Shinjuku store as well.
KENZO × H&M collaboration was a hot topic before the launch. Their creative directors Humberto Leon and Carol Lim seemed to visit H & M Shinjuku store on the release day November 3rd 2016.
They appointed the worldwide celebrities as the campaign ambassadors!!
They appointed seven people who are active in fashion, music, art etc. in the world as the ambassadors of this campaign. Japan Musician Ryuichi Sakamoto was one of them. Late David Bowie's wife and model Iman.
Actress famous as a fashion charisma, Chloe Sevingy.
We have Ryuichi Sakamoto from Japan
Celebrities gathered in a launch party held in NY!
Actress Lupita Nyong'o. Lupita wore a lovely dress that she is the only one to wear well. Colorful coloring suits her!
Joe Jonas. It is amazing that he wore well a clothes with flashy pattern. Black sleeves and collar are good coordinations to his outfit too.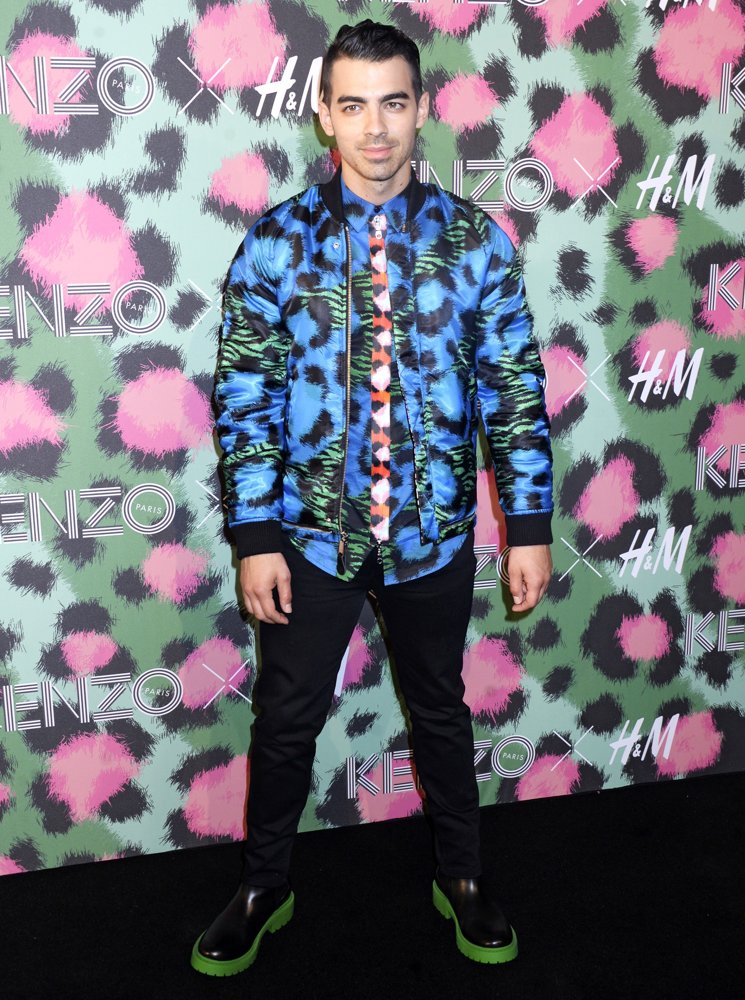 Actress Elizabeth Olsen. If Elly wears this, it looks just like a pajama….

Bonus: Jessica Alba forestalled to wear it before the release.
The release of these collaborated items was on November. But Jessica Alba, who is the entrepreneur rather than an actress nowadays, wore it on early October. Celebrity power is terrible. Elly also want to forestall to wear it like Jessica.