Margot Robbie Before Haley Quinn
Let's check out the style of Margot Robbie who shows you different make-up & fashion completely depending on the movie she performed.
The cosplay of Harley Quinn is extremely popular this Halloween!
"Suicide Squad" made as a movie from DC comic was released on September 2016. Jared Leto who plays outrageous villain was joyfully good, but the hairstyle and fashion of the former psychiatrist Harley Quinn acted by Margot Robbie who enthusiastically loves the main character was completely awesome. That's the reason why a lot of people dressed up as Harley Quinn this Halloween.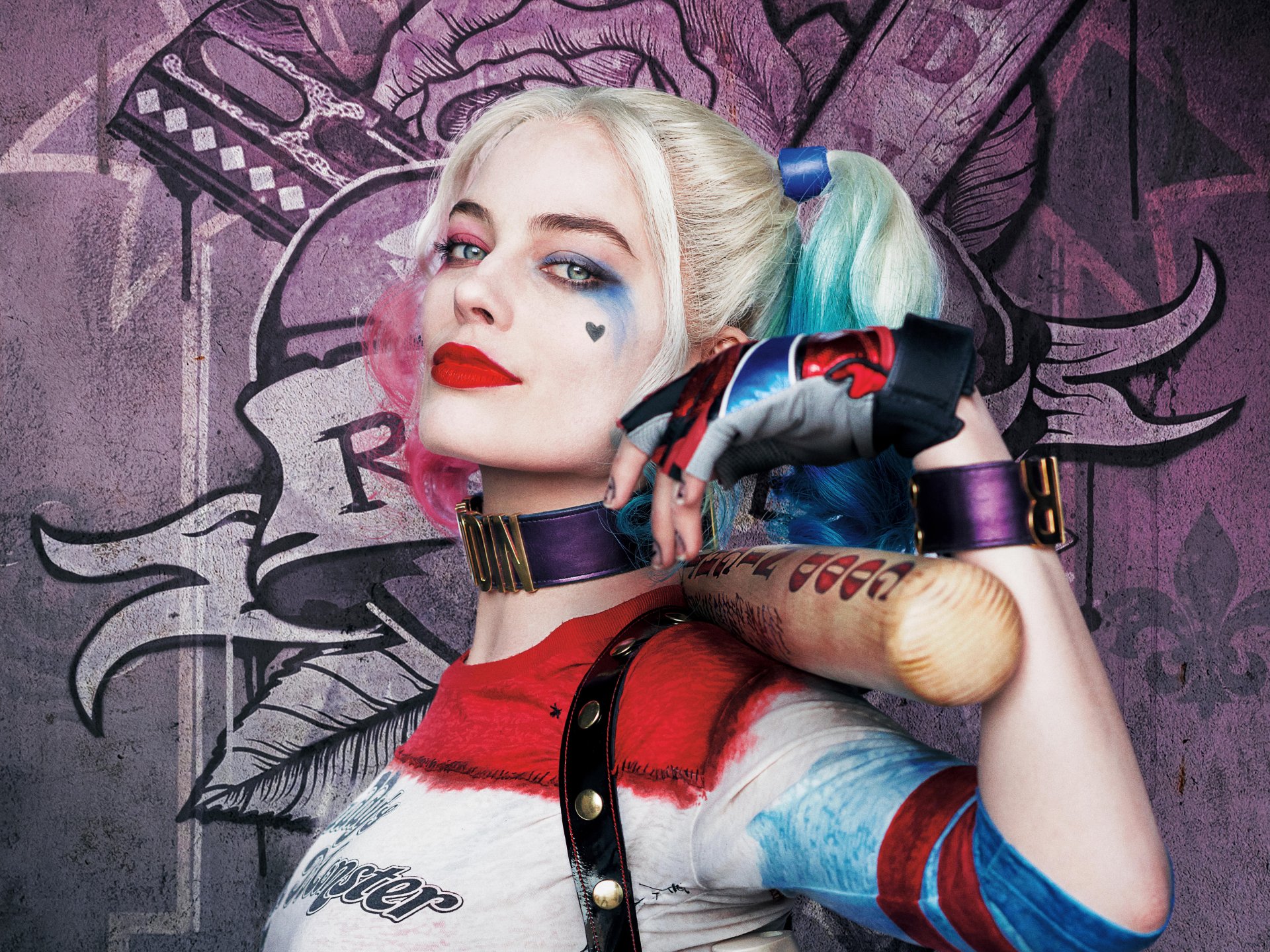 Laura also dressed up as Harley Quinn!
Laura's cosplay of Harley Quinn uploaded by herself is not only perfect on her makeup and costume, but also accessories, shoes and props. As expected, her cosplay level is so high!

Let's check out the style of Margot Robbie before Haley Quinn!
Cabin Attendant in "PAN NAM"
The opportunity that Margot Robbie got attention as an actress was the American drama "PAN NAM" in 2011. The role of Margot was a cabin attendant. Her makeup was old-fashioned because the setting was the 60's. Light blue jacket with white collar and a pair of white glove made her looked clean and pure.

Relaxed Casual Style in "ABOUT TIME"
In the British film "ABOUT TIME" in 2013, she performed a friend of a sister of main character who came to spend the summer vacation with his family. She appears in casual fashion like a short pants and T-shirt. Is it surprisingly valuable!?
Full of sexy! "The Wolf of Wall Street"
In the movie "The Wolf of Wall Street" she co-starred with Leonardo DiCaprio and became a Hollywood celebrity suddenly. The scene that she stamps his face trying to look inside her legs when she opened her legs with pink knitted one-piece and pin heel is famous!
She shows her swimsuit in "Focus"
In "Focus" co-starred with Will Smith, she was a member of the group of con man. There were so many scenes to wear gorgeous dresses because her role was to attract the rich man with her sex appeal. But the most attractive scene was her swimsuit! She was the only one to wear well like this.
It is natural that gorgeous dresses suit her because she is a sexy beautiful woman with blond hair. Other than that, it is her charm to wear everything well even dress in a crazy style like Harley Quinn. Elly is looking forward to see the kinds of role she plays in the movie and the kinds of fashion she wears in a near future.