The actresses in campaigns for the Luxury Fashion Brands
Gathered beautiful celebrities photos who picked up campaign of fashion brands.
---
You know many Hollywood actresses and celebrities are picked up in ad-campaigns of luxury brands? I selected their campaigns.
Jennifer Lawrence for Dior
Jennifer Lawrence, who is 26 years old but already got the Oscars, attends Dior campaign. She also wears beautiful Dior dress in movie festivals but actually she is a little bit goosy. When her name was called at the Academy Award that she got best actress award, she stepped on the dress hem and slipped when she came up the stairs to the stage. She said "So ashamed" with her cheek red but smiled, and she was so cute! Besides, she also slipped when she got off a car and started walking on the red carpet with red Dior dress in the Academy Award last year. Actually she was seen to slip with her dress on in other days. I feel intimacy to her!
Keira Knightly for CHANEL
Keira Knightley is hosting Chanel muse for several years. She is skinny and she was so angry when her breast was modified to be bigger regardless her will in magazine shootings and promotions of movies that she showed her topless photo in a magazine on condition of unedited. In Chanel campaign, her skinny body and strong will is well expressed with her breast unedited.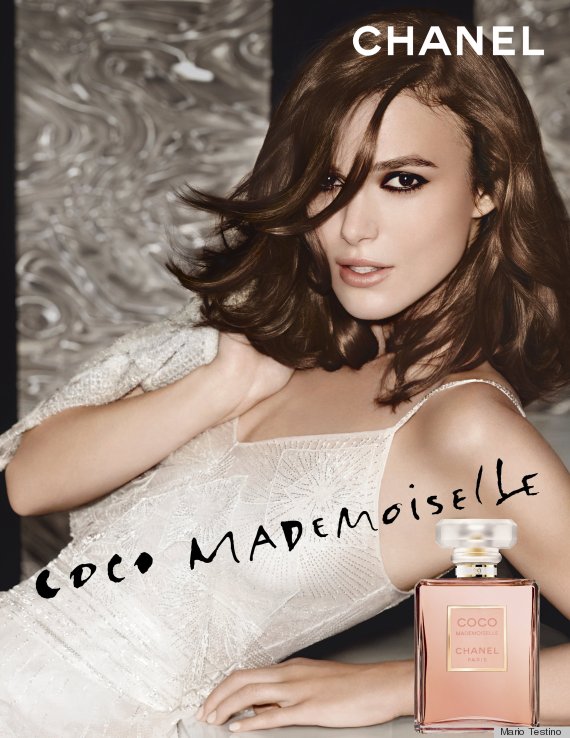 Alexa Chung for Longchamp
Alexa Chung is a model and talent from UK. Her edgy individualistic fashion is so British-like and she is hosting British brand Longchamp model for several years. In the campaign, you can see Paris-styled Alexa.
Jemima Kirke for Current Elliot
"Girls", a popular TV show which draws job, love and friendship of four 20's girls living in NY and Elly loves this show the most recently. One of the main characters Jemima Kirke is an arts grad and an artist too. She is hosting Current Elliot campaign and her atmosphere is relaxed and natural like this brand. I like her hairstyle too!
Gigi Hadid for Versace
At the end I selected the most sexy model in this article, Gigi Hadid. She just wears only one Versace bag in this campaign. (Or can I say she "wears" it?) As you see her gorgeous and sexy body is sometimes said to be second class as a show model because she is too sexy, but who could say that?! More surprisingly she is still 21 years old, oh god is so unfair!