"Bleak house"Guillermo del Toro's home "Bleak house" that every horror movie fans want to see
For horror movie fans it's a dreamland! Let's go to visit Guillermo del Toro's home "Bleak house"!!

Welcome to Guillermo del Toro's Imagination
Guillermo del Toro's mansion named "Bleak house" is in the outskirts of LA. Actually, there is the signboard outside and it's famous around there.
Guillermo Del Toro & Bleak House Exhibit to Travel the World This summer, Guillermo Del Toro will more share than 500 pieces from his second home. The Bleak House exhibit will begin in Los Angeles, and end in NY.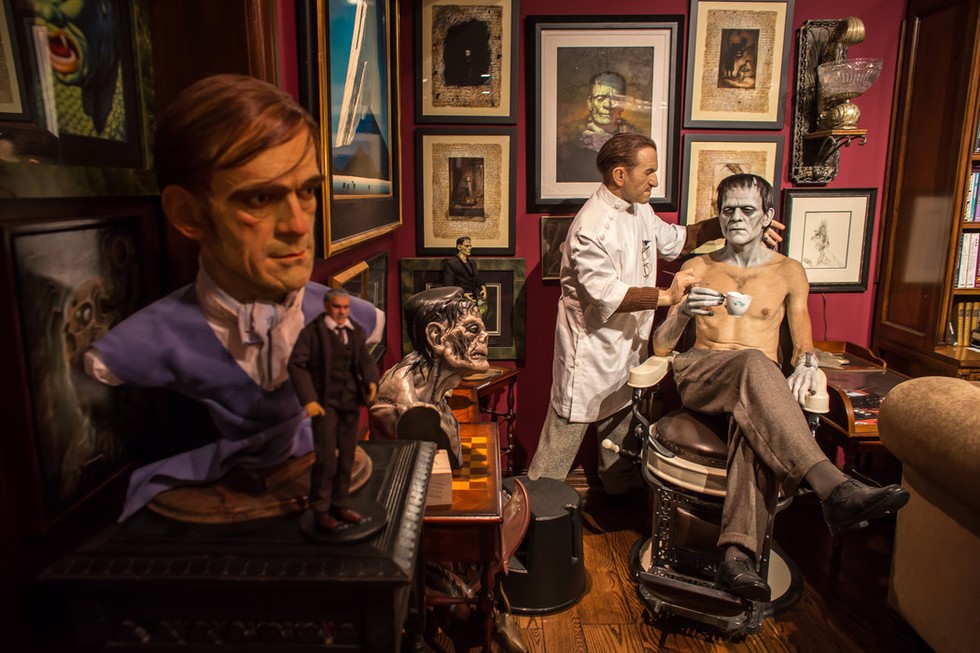 Frankenstein is drinking tea on the chair for treatment
This figure came on "Blade II"
It's elaborate that they shaved the beard planted on it.
Guillermo del Toro shows his home by himself. Check the video out!!
Andy Richter performing the popular program CONAN on CBS is visiting "Bleak House" in the video.
An exhibition was held at the museum in Los Angeles!
They held an exhibition "Guillermo del Toro: At Home with Monsters" gathered the collections in Bleak House and storyboards of his films at the Los Angeles County Museum of Art (LACMA) from August 1 to November 27 in 2016. Elly's friends visited LA in this summer vacation have visited there and said it was very funny. I wish I could be there too…
Guillermo del Toro: At Home with Monsters | LACMA